The sky is falling!  The sky is falling!  The Lakers are 1-3, Steve Nash is hurt, Mike Brown is going to get fired, and everything is wrong, Wrong, WRONG in LaLa Land.
But seriously, calm down.
I know no one expected LA to start the season so poorly, and maybe this is an indicator that they're less of a title contender than people thought (in the case of rabid Laker fans, "contender" was more or less synonymous with "pre-champion").  But again, calm down.  It's early.  It's VERY early.
Hit the title/continue reading to read more. . .


image source

How can I be so sure we need not pronounce the Lakers dead on arrival for 2012-2013?  Well first off, consider some of the other weird stats that have come up when you have such a small sample size.  Spencer Hawes had five blocks in one game.  Brook Lopez and Glen Davis are both averaging over 25 points per game.   The Celtics are 1-2.  The Rockets are 2-1.  The Knicks are 2-0 and are playing hellacious defense led by Carmelo Freaking Anthony.  If we're going to treat a half-week's worth of games as gospel, James Harden and Jeremy Lin are the NBA's best backcourt (OK, that last one might actually turn out to be true.  Wow, that James Harden?  Yeah, THAT James Harden).
But what DO we know about the Lakers?  Obviously, the chemistry thing is a factor.  You can't incorporate a new center and new point guard, even a supreme professional like Steve Nash, and expect everyone to just play great together because they're great players.  The Lakers "Dream Team," remember, isn't playing Angola and France.  They're playing other NBA teams who, in many cases, have spent several years building chemistry together.  It's a real thing.  It takes time.
And it doesn't help that Nash is hurt now, although he's only expected to miss a week or two.  Every game he misses, however, is going to cost the Lakers a game's experience worth of that precious chemistry, but when you make major moves like LA did, you're not really worried about what's happening in October.  You're looking at April and May, and the Lakers have that long to figure this out.
It's pretty clear, moreover, that the Lakers don't yet know what to do with Dwight Howard.  Granted, Howard, for all his immense talent and gifts, isn't the easiest player to incorporate into an offense.  Moreover, he's the polar opposite, offensively speaking, of the guy he replaced, Andrew Bynum.  Bynum tirelessly worked on his post game, and even he wasn't getting the kind of touches you would expect from a player with that kind of ability down low.  Howard doesn't have the kind of back to the basket game Bynum did, and the Lakers want to continue to feed Pau Gasol the ball to keep him aggressive, and you know Kobe needs his, so it will take time for Dwight Howard to make his presence felt in Los Angeles.
Which leads to Mike Brown.  There's a lot of speculation he won't last the season.  Maybe he shouldn't.  I don't know if Mike Brown is the kind of coach who can solve the Lakers offensive puzzle in a way that maximizes the abilities of their many weapons, and I suspect that Mike Brown was kind of hoping that's what Steve Nash was going to do for him.  It's clear that Brown will be declared a failure long before the Lakers' personnel moves will, and the question is just how patient will the Lakers' front office want to be while this very veteran team goes through rookie-like growing pains of trying to fit all these pieces together.
But don't let early struggles fool you.  Dwight Howard took the Magic to the finals almost by himself.  It's perhaps no coincidence that the Lakers' finally won in a game where Howard was an offensive focal point.   Kobe Bryant may be getting older, but he remains an elite scorer.  Steve Nash has won multiple MVPs, and his most recent magic trick was making Marcin Gortat look like a good NBA center.  You don't think he work some wonders for Dwight Howard?  I do.  And I also think there's plenty of fight left in Kobe and even Gasol.  But I do wonder how this team will handle top flight playoff pressure and competition together.  Maybe the bad start will help them.  We'll all get an early look at how the team that couldn't miss will handle some very unexpected adversity.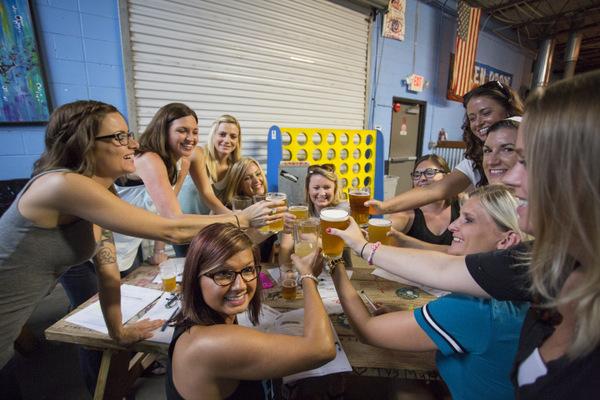 GET THE LATEST FROM GUYSGIRL

Sports. Geeks. And the girls that love it.
GuysGirl is the voice for the female fan.
Sign-up quickly to get the latest news, straight to your inbox.