Within minutes of the NFL announcing that Sean Payton's contract extension with the New Orleans, which he signed in September of 2011 (read:  BEFORE bounty-gate resulted in Payton and others being suspended for this season), was void, rumors were circling about the half a dozen or more teams that would be beating down Sean Payton's door to hire him, assuming, of course, that the Saints were unable to keep him in the fold, which they would undoubtedly try to do.
All of which begs the question.  The NFL suspended Payton because bounty-gate occurred on his watch, under his nose, with his tacit endorsement, whatever you want to say.  He will miss the ENTIRE 2012 season, an unprecedented (I believe) measure of discipline for a head coach.
And yet.  Every team in the league would love to have Sean Payton on staff.
There will be plenty with head coaching vacancies who will gladly turn over the reigns to him to start 2013.  Why?
Because bounty-gate was hardly specific to New Orleans, and that kind of thing has been going on the NFL for a long time, in every organization.
Yeah, that.  Because Payton's liability is largely "agency liability," inferred upon him because of his position of authority.  Yeah, that.  Because Payton is a great coach, and he will help you win, and if he will help you win, every owner in the NFL wants you, even if you paid out the bounties yourself in gold bullion and Swiss Bank Accounts.  Yeah, that.  MOST of all, that.

image source
The Green Bay Packers are back, as in all the way back.  They just put up 31 points against an Arizona defense that had only allowed 20+ three times this season.  Aaron Rodgers is in the top 5 in every passing category there is and has 21 TDs to just 4 interceptions.  As good as the Bears have looked, that 1.5 game lead they have on Green Bay is looking pretty precarious, especially since the Packers own them every time they play.
This Week's Sucked And Won:   Michael Bush, RB (CHI).  I know Bush is a short yardage specialist, but this is ridiculous.  He carried the ball 10 times for just 17 yards against Tennessee, in a game where the Titans defense couldn't stop anything…except Michael Bush.
Speaking of all the way back, the Steelers defense just held the Giants to under 200 yards of total offense, and forced Eli Manning into his worst game in ages, with a passer rating in the 40s.  And that's without Troy Polamalu, supposedly the key to the entire unit.
Shocking Realization of the Week:  Tampa Bay RB Doug Martin had 408 yards in his first six games and 386 yards in his last two.
Who's got the toughest second half schedule?  I nominate the Detroit Lions.  They'll play resurgent Green Bay twice, dominating Chicago once, and also feature games with the two best teams in the NFL, Houston and Atlanta.  And the remaining, supposedly easier games?  At Minnesota, at Arizona and hosting the Colts.  For the record, the only team on that entire list that's under .500 is the Cardinals, and they're 4-5.
This Week's Great But Lost:  Terrence Newman, CB (CIN).  On a day when Peyton Manning could do very little wrong, most of what he did do wrong was because of Newman.  The corner intercepted Peyton twice, had four pass deflections and four tackles.  Despite the two picks, Manning posted a passer rating of 105.8, so imagine how good he'd have been if Terrence Newman hadn't been there.
While rookie QBs Andrew Luck and Robert Griffin III are grabbing all the headlines, one player who's quietly having a very solid rookie campaign (and has been steadily improving) is the Seahawks Russell Wilson.  In 5 of his 9 starts, Wilson has put up passer ratings of 95 or better.  And while his numbers overall for the season are just OK (although pretty competitive with Andrew Luck's, actually), three of Wilson's last four outings have been three of his best all year.
Thursday Pick:  Indianapolis (-3.5) @Jacksonville (Orleans)
This is one of the games where you can either trust your eyes or trust your brain.  Your eyes will tell you that the Colts are the resurgent winners of 3 in a row and the Jaguars stink on ice.  Your brain, however, will remind you that the Jags have beaten Indy in four of the last five meetings, including earlier this year.  Your brain will tell you that as a road team, the Colts have not looked good, going 1-2 overall including getting smashed by the Jets 35-9 and barely beating the woeful Titans in overtime.  I don't know how the Jaguars are going to make this a close game or somehow win it, but every time I think one of these worst-to-first teams like the Colts has finally taken the next step, they trip over their own feet and do something hideous – like lose to Jacksonville.  I'm taking the points in this one.
Jacksonville Jaguars 18 Indianapolis Colts 16
WHAT ARE WORDS FOR
"I was just rushing the passer.  I wasn't worried about his emotions." – Broncos LB Von Miller, on whether his constant pressure on Andy Dalton had rattled him.
"My vision:  I'm living to see two more daughters get married, dance at their weddings, and hoist the Lombardi Trophy several times." – Indianapolis Colts coach Chuck Pagano, who is fighting a well-publicized battle with cancer, during his post game speech to his team following their 23-20 win over Miami.
"It got a little rough at the end." – Chiefs RB Dexter McCluster, after the Chiefs gave up 21 unanswered points in the fourth quarter, turning a 10-6 game into a 31-13 rout by the Chargers.
"I have a lot of faith in Jason.  Jason's future is ahead of him.  I know how hard he works.  I like his philosophy, so I've got a lot of confidence, a lot of faith.  One of the brightest spots I see is our head coaching and our coaching in the future."  Cowboys owner Jerry Jones, giving head coach Jason Garrett the dreaded "vote of confidence."
"It's the only thing that smells good in here.  We stunk today." – Cardinals WR Larry Fitzgerald, comparing and contrasting Arizona's play in a 31-17 loss to the Packers with his cologne.
"I took a shot and the guys backed my play like I knew they would and I appreciate that.  They overcame bad coaching sometimes and that's on me." – Steelers coach Mike Tomlin, critizing his own fake field goal call on 4th and inches from the three yard line that was stopped short of a first down.  Hey, Mike.  That was gutsy.  It wasn't bad coaching.
"We were arm grabbing, and they ran through tackles…That's Pee-Wee 101, you gotta be able to tackle to play this game." – Eagles DC Todd Bowles, on the Eagles poor effort on Monday night.  For the record, I'm not convinced the Eagles could win a Pee-Wee game right now.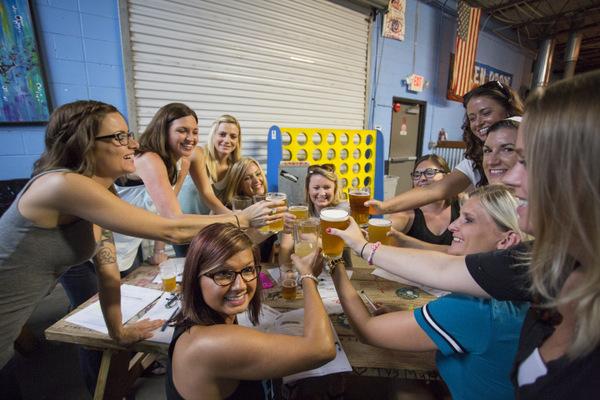 GET THE LATEST FROM GUYSGIRL

Sports. Geeks. And the girls that love it.
GuysGirl is the voice for the female fan.
Sign-up quickly to get the latest news, straight to your inbox.