Well, it's finally here.  The NFL's regular season will come to an end this weekend.  I had a very solid 12-6 week and went undefeated in my Best Picks, so I'm at 133-119-10/34-24-3 for the year.  With a lot of the playoff races having been resolved, week 17 will feature a number of games where teams may not be playing their regulars, so you'll have to pick and choose wisely this week when assessing the field.
Hit the title/continue reading to check out the picks for the seventeenth week of the NFL…


image source

(All lines as of 12/27/12 @10:30 a.m. – line credit posted per game)
NY Jets (+3.5) @Buffalo (Sheridan's)
Right off the bat you have two teams that both look too bad to pick right now.  When you have that, you go with the trends, and the trend here is that the Jets seem to own the Bills, having won 8 of the last 9.  For whatever reason, Ryan Fitzpatrick is also a terrible December quarterback, so you have that going for you too.
New York Jets 20 Buffalo Bills 17
Miami (+11) @New England (5Dimes)
The Dolphins have been much better at home than on the road, but they've also been playing their best football of the year, and they'll show up for a game against hated rivals like the Patriots.  New England wins games like this one, but they've doing it in fits and starts lately, and I like Miami to stay within 10 points.
New England Patriots 27 Miami Dolphins 20
Baltimore (+1) @Cincinnati (5Dimes)
Here's your first game of uncertainty.  Neither of these teams has anything to gain in this game.  Baltimore has been riddled by injuries, so expect the starters to rest here, especially on defense.  The Bengals may have something to prove by going out and playing for real, but you can't be sure.
Cincinnati Bengals 24 Baltimore Ravens 20
Cleveland (+7) @Pittsburgh (International Business Times)
No one has a line on this game because Brandon Weeden may not play so our old friends at the International Business TImes have once again provided the spread.  I don't know what happened to the Steelers this season, but they can't have much fire left, while the Browns have continued to show up every week.
Pittsburgh Steelers 20 Cleveland Browns 16
Jacksonville (+4) @Tennessee (Sheridan's)
You know the deal here.  I'm done with the Jaguars this season.  I don't care what the trends are, I wouldn't take Jacksonville no matter what.  The Titans are just as bad (well, almost as bad), and if you have any inkling of putting money on this game you have a problem.  This game is likely to be so bad, I'm afraid to read the box score afterwards.
Tennessee Titans 23 Jacksonville Jaguars 17
Dallas (+3.5) @Washington (Sheridan's)
Last week, I told you I had a feeling about Dallas and they went out and lost to New Orleans.  Well, I still have a feeling about Dallas, and no, it's not that they will choke and lose this game.  The Cowboys always seem to win the NFC East when the division is down and no one is any good, like this year.  The Redskins have had a great run, but it isn't their time yet.
Dallas Cowboys 24 Washington Redskins 23
Green Bay (-3) @Minnesota (MGM Mirage)
After what the Vikings did to Houston last week, the Packers are great value giving only three points.  I'd put them in Best Picks, but I'm afraid of the Vikings.  Adrian Peterson is playing like he's possessed.  I'm not betting against Aaron Rodgers though.  The guy has been on fire.
Green Bay Packers 27 Minnesota Vikings 21
Tampa Bay (+3) @Atlanta (International Business Times)
This game has no line because the Falcons will be playing their bench.  I wouldn't touch this one – Atlanta will probably win even with the bench, but who wants to bet on that?
Atlanta Falcons 21 Tampa Bay Buccaneers 17
Carolina Panthers (+5.5) @New Orleans (MGM Mirage)
The Panthers have been playing really well the last month, especially Cam Newton.  It's kind of crazy to bet against Drew Brees at home, but I think the Panthers can score with this team and keep it close.
New Orleans Saints 31 Carolina Panthers 28
Kansas City Chiefs (+15.5) @Denver (Sheridan's)
They don't make a number high enough for me to want to take Kansas City against Peyton Manning.  The spread is too high to want to bet on this game, but if you do, go with the Broncos.
Denver Broncos 35 Kansas City Chiefs 17
Oakland (+4.5) @San Diego (International Business Times)
No Carson Palmer in this game, so no spread from the regular sources.  So what?  San Diego has rebounded just in time to have all their games be meaningless, but they're still playing them.  The Raiders have looked lost and uninspired all year.
San Diego Chargers 28 Oakland Raiders 17
St. Louis (+10.5) @Seattle (Sheridan's)
I've been a big proponent of the Rams this year, and this spread would normally be way out of whack, but Seattle has been a monster at home, and they're absolutely rolling.  They've won their last three games by a combined score of 150-30.  That's 150 points in three games.  Jesus!
Seattle Seahawks 34 St. Louis Rams 21
BEST PICKS OF THE WEEK
"This just in:  we made a slap bet on the Cowboys with Michael Strahan and Kelly Ripa.  Ima slap Michael real good when they win."


image source
Houston (-6.5) @Indianapolis (Las Vegas Hilton)
The Colts have nothing to play for here.  Their playoff seed is locked.  Houston is playing for home field, and they need the win because you can bet Denver will not lose to the Chiefs.  Even if both teams needed the game, the Colts have proven they don't belong on the same field as the Texans.
Houston Texans 30 Indianapolis Colts 21
Philadelphia (+9) @New York Giants (5Dimes)
Rookie Nick Foles is hurt, so Michael Vick will be starting this game, and he'll be playing for his next contract.  The Giants, meanwhile, have been falling apart for 2 months, and although they need this game to keep their playoff chances alive, their playoff chances are already kind of done.  Besides, teams that go into week 17 needing to win to stay alive typically come out tight.  Despite the Eagles' myriad of problems the last two seasons, they also have the upper hand in this rivarly, having won 8 of the last 9, including earlier this year.
New York Giants 24 Philadelphia Eagles 22
Chicago (-3) @Detroit (Sheridan's)
Like I said last week about the Bears, they've been absolutely consistent.  They beat bad teams, they lose to good ones.  Detroit ain't no good team.  Plus, everyone knows Calvin Johnson wants to get 108 yards to break 2000, and I fully expect the Lions to overload on throws to him.  He'll get his 108, but expect the Lions to make plenty of mistakes along the way.
Chicago Bears 27 Detroit Lions 17
Arizona (+17.5) @San Francisco (5Dimes)
This spread is just ridiculous.  The Cardinals offense stinks, but San Francisco is really struggling right now, and to expect a four score blowout is just silly.  The 49ers will win this one comfortably, but the Cardinals will show up.
San Francisco 49ers 24 Arizona Cardinals 13
Powered by

Sidelines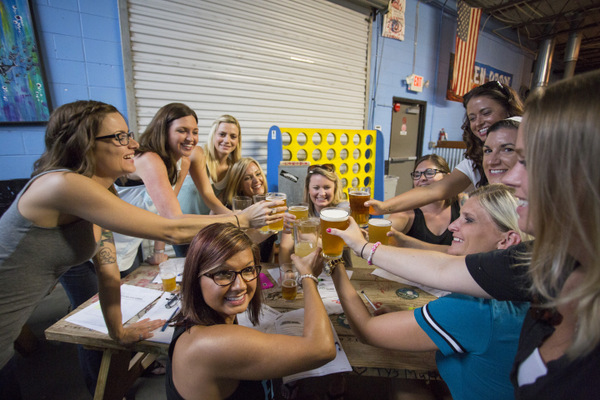 GET THE LATEST FROM GUYSGIRL

Sports. Geeks. And the girls that love it.
GuysGirl is the voice for the female fan.
Sign-up quickly to get the latest news, straight to your inbox.