Welp, here we go again.
For the second-straight year, the SEC championship game will serve as a de facto national semifinal. Whoever wins between #2 Alabama and #3 Georgia will have their ticket punched for a spot in the BCS national championship game against undefeated and #1 Notre Dame.
Both teams bring identical 11-1 records into the game, and both have suffered one conference defeat: Alabama at home to Texas A&M and Georgia on the road to South Carolina.
The Bulldogs enter the game on a roll, having won six straight since their setback at the hands of South Carolina. Georgia has scored at least 37 points in its past four games and is fresh off a 42-10 shellacking of in-state rival Georgia Tech.
Behind star quarterback Aaron Murray and the talented backfield duo of Todd Gurley and Keith Marshall, Georgia features a potent, balanced offense that puts up 38 points a game. The Dawgs are 35th nationally in passing offense and 39th in rushing. Murray has thrown for over 3,200 yards with 30 touchdowns and only 7 interceptions.
They'll have their work cut out for them against what many consider to be the best defense in college football. The Crimson Tide are tops in the nation in both scoring defense and total defense. The Tide yield only 9.3 points a game and have already blanked opponents four times this season, including back-to-back shutouts the past two weeks. The only team to surpass 20 points was Texas A&M.
Alabama's defense will have to live up to its billing because Georgia's defense is no slouch itself and will be facing a depleted Tide offense. The Bulldogs can't match the statistical prowess of Alabama's vaunted unit, but talent-wise, Georgia's defenders are about on par with Alabama's. Linebacker Jarvis Jones was a one-man wrecking crew in Georgia's signature win over Florida (13 tackles, 3 sacks, and countless nightmares caused) and may be the best player on the field. Let's put it this way: NFL scouts will be drooling over all the defensive talent on display in this game.
Alabama will be without the services of one its main offensive weapons, wide receiver Kenny Bell. Bell was the team's primary deep threat, averaging a mind-boggling 25.4 yards per catch, but he broke his leg during the victory over Auburn and is out for the remainder of the season.
That will allow Georgia to bring its safeties closer to the line in an effort to slow down Alabama's powerful rushing attack and put more pressure on quarterback A.J. McCarron. He delivered against LSU with a game-winning drive but couldn't come through in the upset loss to Texas A&M.
The Pick
As much as I want Georgia to win, I just can't see it happening. The Bulldogs look good on paper but have some major questions in reality. Georgia's played a soft schedule, so are they really that good? Plus, Georgia hasn't shown up for big games in recent history, and as good as Aaron Murray is, he's had a tendency to underwhelm against top-notch competition.
The big reason, however, is simply that it's Alabama and Nick Saban. The Crimson Tide have won two-of-the-past three BCS champsionships, so they are comfortable and experienced with the big stage. They've been here before and won't be cowed by the spotlight. Saban's arguably the best coach in the land, and his teams do not make mistakes. Alabama has the nation's best defense, a punishing running game, an efficient quarterback, and is solid on special teams. If there is even a shred of doubt in the back of an opponent's mind, it's over. They've already lost. Considering some Georgia players publicly called their team out earlier in the year, one has to wonder how sturdy their confidence is.
Roll Tide.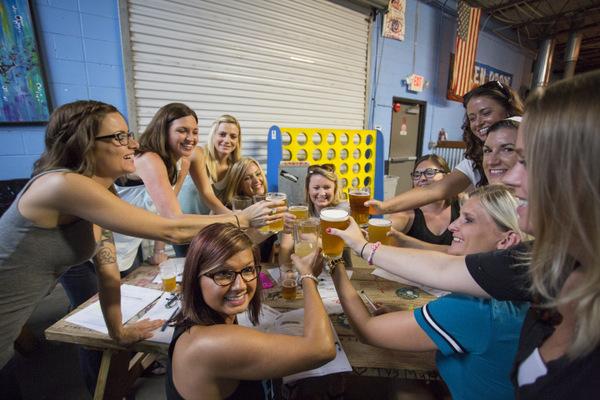 GET THE LATEST FROM GUYSGIRL

Sports. Geeks. And the girls that love it.
GuysGirl is the voice for the female fan.
Sign-up quickly to get the latest news, straight to your inbox.