A couple weeks ago we told you the story about Colts cheerleader Megan who pledged that if the Colts were to raise $10k for Cancer research by November 25th, she would shave her head in a generous move to show support for Colts Head Coach, Chuck Pagano.
Of course plenty of fans chipped in to make donations and by the time the Bills came to town, over $22k had been donated prompting fellow cheerleader Crystal Anne, to join Megan in shaving her head.
"I've just had personal experiences with people who have had cancer," Megan told 24-hour News 8's Daniel Miller. "I've had mentors and family members and volunteer at Riley and met little girls who have lost their hair and beat cancer multiple times. Just seeing struggles they went through and how they could overcome that and still have confidence and fight this fight without their hair – they are really my inspiration for doing this."

Megan and Crystal aren't alone. Local Great Clips salons are donating $10 to "Blue's ChuckStrong Challenge" for every person who agrees to have their heads shaved. 800 fans have had their heads shaved so far, and more than $250,000 has been raised for leukemia research by Colts representatives since the "ChuckStrong" campaign began.
Both cheerleaders had pretty long hair to begin with so the fact that they raised over $22k for Cancer research just to have their heads shaved is really unbelievable. And bonus points for doing it with a smile on their faces a mile wide the entire time.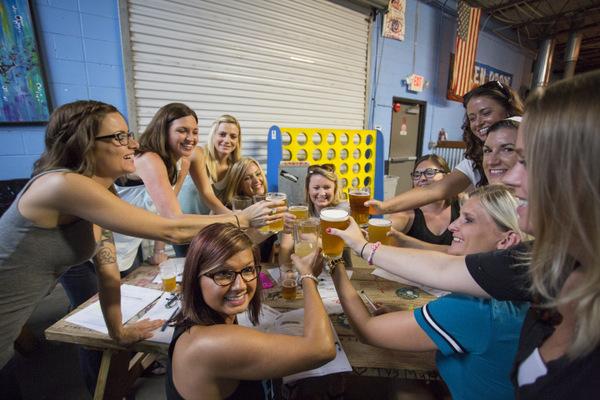 GET THE LATEST FROM GUYSGIRL

Sports. Geeks. And the girls that love it.
GuysGirl is the voice for the female fan.
Sign-up quickly to get the latest news, straight to your inbox.