This was a big week in the gaming world, as each of the Big Three had major news regarding one its flagship franchises: Halo 4 now has an official release date, Kratos is returning to the PlayStation 3, and Nintendo announced New Super Mario Bros. 2!
As if that weren't enough, 007 will once again be serving queen & country on your screens this fall, all signs point to this year's Call of Duty title being Black Ops 2, and Crysis 3 will hit store shelves sometime next year. Also, the supposed link between violence and video games is in the news once again.
General Gaming News
The Big Three better sleep with one eye open and watch their backs because speculation is that Apple is preparing to jump into the gaming industry. Actually, sources believe that Apple has bigger plans in mind and that gaming is a part of that grand plan. Think a giant iTunes-like retail store in your house that is your one-stop shop for all your entertainment needs.
There's a new Bond movie, Skyfall, coming out this year, so that means a new 007 game is in the works. Activision announced that 007 Legends will be hitting the Xbox 360 and PS3 this fall and will create an "original, overarching storyline tying together six classic bond movies" and tie into Skyfall.
Crysis 3 has been revealed and will be available on Xbox 360, PS3, and PC in 2013. The game is set in New York, but the city has been transformed into a lush jungle.
Hit the jump to continue reading…
I recently wrote about video games and violence, but the subject is in the news again: Anders Behring Breivik, the Norwegian man who went on a rampage in Norway last year and murdered 77 people, mentioned "training with Call of Duty" and being "obsessed with World of Warcraft". However, mental health experts say there is no connection between video games and the attacks. I'm certain any combat veteran will tell you playing Call of Duty to train for war is about the dumbest idea out there.
Forbes magazine also weighed in on the subject. This excellent article talks about the idiocy of blaming games for the massacre, while this one discusses the fact that as game sales continue to rise over time, violent crimes continue to fall.
Looking to save a little money? Turn your console off when not in use. A recent study by researchers at Carnegie Mellon University found that 68 percent of all game console power consumption in 2010 occurred while the consoles were in an idle state. That energy usage came out to a bill of around $1.24 billion.
Mass Effect 3 may mark the end of Commander Shepard's epic saga, but with the enormous success of the franchise, it is unlikely that ME3 will be the final game in the Mass Effect universe. BioWare would be crazy not to continue the wildly popular franchise, and since the company has only scratched the surface of the amazingly rich, detailed world it created, there are plenty of stories to tell. Here are five ideas for future Mass Effect games.
In other ME3 news, Operations will no longer be weekly. The online XP bonus weekends will now be held every other week. On the bright side, while Operations have thus far not been available to PS3 players, that may soon changeas BioWare, EA, and Sony are working on bringing them to the PS3.
More evidence pointing to Black Ops 2: Kotaku received images from a retail source that would seem to indicate that this year's Call of Duty title will be Black Ops 2. The image is of a poster advertising May 2, 2012. That date is certainly NOT a release date but is likely a reveal date for the upcoming game.
Speaking of rumored sequels, is Dead Space 3 on the way? South African retailer BT Games is now accepting pre-orders for the game. Publisher EA has yet to officially announce Dead Space 3, but the company has discussed a trilogy in the past.
Do gamers eschew mid-tier games in favor of playing past hits until the next big game comes along? Gamasutra analyzes whether game retail has become "hit-driven".
Check out the television commercial for Max Payne 3.
Bad news for those of you awaiting the release of Darksiders II: the game has been delayed until August.
Finally, this is just plain funny… and odd: an Austrian developer claims its Windows Phone game can't get certification from Microsoft for sale in China because the flushing toilet sounds in the game offend Asians.
Microsoft — Xbox 360
Microsoft's flagship franchise made headlines this week, as Halo 4's release date has been confirmed.
Conan O'Brien fans were able to catch a glimpse of some new Halo 4 footage after the game made an appearance on his show last week. Conan and Andy Richter filmed a funny comedy bit about voicing characters in the game. Check out all the details here, and be sure to watch the embedded video clip from the show.
This article appeared in Hot Topics two weeks ago, but it's worth repeating: the May issue of Game Informer magazine contains a wealth of Halo 4 details. There are some campaign tidbits, but the meat of the story revolves around the game's multiplayer, as there are significant changes from the traditional Halo multiplayer suite.
Kinect is coming to Skyrim in the form of over 200 voice commands.
Trials Evolution established a new Xbox Live Arcade record for day-one sales. The arcade title sold more than 100,000 copies in its first day for a gross of at least $1.5 million.
The Xbox 360 saw a marked decline in hardware sales during the third quarter. Microsoft sold a little over half the number of consoles that it did during this same quarter last year, amounting to a revenue decline of almost a third. However, Xbox Live revenue increased, and part of the revenue loss is attributed to R&D costs–perhaps for the rumored 'Durango'.
Sony — PS3 & Vita
Great news for PlayStation fans: href="http://ps3.ign.com/articles/122/1223275p1.html">Kratos is back! God of War IV has been officially confirmed by Sony as God of War: Ascension, likely a prequel to the other God of War games.
As if that news wasn't enough, Sony is going to reveal another "huge" PS3 exclusive this week. The reveal will take place this Thursday on GTTV, so check your local listings.
Sony unveiled three new Vita apps: Paint Park, Treasure Park, and Wake-Up Club.
If you haven't already, you should check out Pinball Arcade. The Vita game received an excellent review from IGN, earning a score of 8.5 and a "Great" rating.
You may also want to check out the strategy RPG Disgaea 3: Absence of Detention, as it also was well-received at IGN, earning the same score as Pinball Arcade.
A new teaser trailer for Soul Sacrifice as emerged.
A recent New York Times articleby Hiroko Tabuchi details Sony's stunning decline. The electronics giant now has a market value one-ninth of Samsung's and an astonishing one-thirtieth of Apple's.
Nintendo — Wii U, Wii, & 3DS
It's been known that a new 2D Mario game was in the works for the 3DS, but Nintendo has now confirmed the game's title: New Super Mario Bros. 2. The game will be released this August, although the exact day has not been announced.
The Legend of Zelda: A Link to the Past is one of the greatest games of all time, and it may be getting a sequel. Shigeru Miyamoto originally indicated that he wanted to remake the classic game for the 3DS, but recent comments suggest a full-blown new game.
The cult hit The World Ends With You may be getting the sequel treatment nearly five years after the game as initially launched in Japan.
A new firmware update for the 3DS will be arriving on April 25. The update will make it easier to organize and de-clutter your Home screen by allowing the creation of folders.
Pikmin and the new Mario game for Wii U will both be making appearances at E3.
Here's the debut trailer for Project X Zone, the highly-anticipated collaboration between Capcom, Namco, and Sega.
Everyone's favorite floating pink ball, Kirby, turns 20 this year, and Nintendo has big plans for his 20th anniversary, including a new Wii collection of past titles.
PC
Here's an interesting tidbit from the above article about Apple's rumored foray into gaming: Steam is now the biggest retailer of PC games in the United States.
Looking for a game that's a break from the norm? Then check out this list of ridiculous upcoming games. Here's a preview: one of them is an fps with jet packs and dinosaurs… need I say more?
Dota 2 will be free-to-play, but the payment system will "have some twists,"according to Valve co-founder Gabe Newell.
Did the survival horror game Lone Survivor make the grade? IGN's answer is "yes," giving the game a score of 8.5 and a "Great" rating.
Game Releases for the Week of April 22-28
Prototype 2 (Xbox 360, PS3)

Shifting World (3DS)

Firefighter 3D (3DS)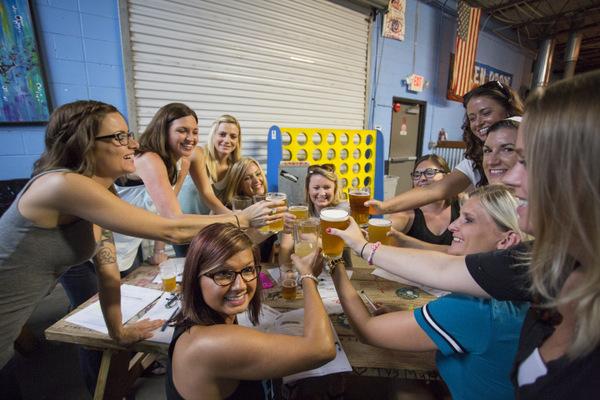 GET THE LATEST FROM GUYSGIRL

Sports. Geeks. And the girls that love it.
GuysGirl is the voice for the female fan.
Sign-up quickly to get the latest news, straight to your inbox.