On the west coast, gaming and art are looked as a beautiful harmony to the point where shows and events are assembled as a regular occurrence. Well, good news for east coasters is that Ryan Thompson, founder of GAAM: Games Art and Music is bringing that west coast flair to Northeast Florida. And he's doing it all for charity by showing off how gaming brings all kinds of industries together.
A little bit about GAAM and their mission for this show:
GAAM is Games Art And Music. GAAM's current goal is the GAAM Show, a Games Art And Music Charity Show that will raise money for the Child's Play Charity, and help spread awareness and acceptance of gaming's impact on our culture, the warmth they give our childhoods, and the creative spark it gives our adulthood. Gaming is the meeting of art and technology, and this show recognizes and appreciates that.

The Games Art And Music Charity Show takes place December 14, 2012, at The Museum at 4160 Boulevard Center Dr, Jacksonville, FL. It officially starts at 6pm, and officially ends at 11pm.
Local artists, Edmund Dansart, Logan Zawacki, Derrick Nevado, and Ryan Paul Thompson have collaborated over the past year to create a local event that appreciates and celebrates the video game culture, and bring attention to the SouthEast.

This is a one night only event that has the support of many in the video game industry, including award winning game industry and Hollywood composer Penka Kouneva , EA Games, Game designer and author Chris Solarski, Square Enix (well known for Final Fantasy, Tomb Raider, and Dragon Quest), Valve, Team Ninja, and others.

The event will feature several art exhibitions, include a charity art auction where 100% of the proceeds will go to Child's Play, a juried art show for other artists to showcase their work, a real world Super Mario Experiential Exhibit by Jessica Tan and Holli Nygren, famous cosplayer Candy Keane, DJ Nes, martial arts demonstrations by Nevado Karate Arts, and more.
A couple highlights of the planned festivities

A real life Super Mario World exhibit with Candy Keane (famous cosplayer)
TON of free prizes including games, art and an incredible Portal Gun! Check out the GAAM Facebook page to keep tabs on all the prizes
Three different galleries set up for charity gaming tournament, display art and fantastic gaming art for sale that 100% of the proceeds go to charity (a rarity these days!)
Tickets are only $20 in advance and include your admission, food and beer. So in other words, it's money WELL spent.
DJ NES (great name) has been hard at work creating all kinds of tracks for the party. Here is a sample
Art created for this event is killer. See a few examples below
"It's Never Too Dangerous"
"Cave Painting Bowser"
"Friendships and Fireballs"
So as you can see, this isn't your ordinary gaming show but rather a fantastic event put together to benefit the Child's Play charity that helps children who are stuck in hospitals get a little bit of entertainment by using the "power of play". GuysGirl is a proud sponsor and partner of the event and you can catch us at the show on December 14th in full costume.  Be sure to come out and support this great cause and have a little fun with like-minded future friends!
Win Free Tickets to GAAM
GuysGirl is proud to be a sponsor of this event and because of that, we are able to give out TWO FREE TICKETS to this one-night-only event. All you have to do is describe in the comments below of your favorite gaming moment in your lifetime and we will choose the best answer to win the two free tickets! Whether it was that Gameboy you desperately wanted for Christmas and finally got or perhaps the theme song to "Link to the Past" played in public and you suddenly felt happier. All of these moments are examples of how gaming has affected our lives in a positive way and the person who shares the best story will be chosen as the winner!
Remember, the show is $20 up front for all the incredible entertainment and it includes beer and food. Don't wait to buy your tickets at the door and have to pay more (even though it's still worth that price)!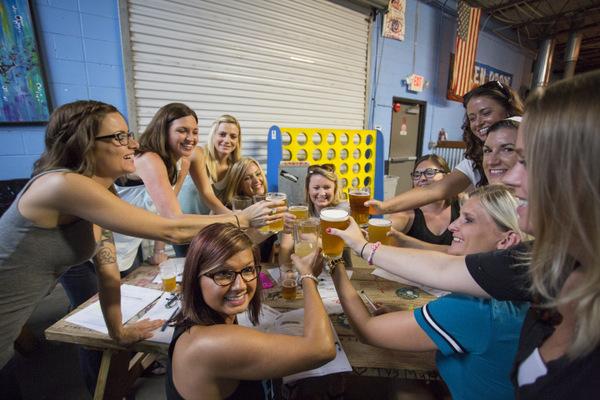 GET THE LATEST FROM GUYSGIRL

Sports. Geeks. And the girls that love it.
GuysGirl is the voice for the female fan.
Sign-up quickly to get the latest news, straight to your inbox.