GuysGirl, a sports and entertainment website based out of Jacksonville, FL has formally announced a new partnership with the college sports powerhouse Gamedayr.
As part of their media network launch, GuysGirl along with several other sites joined the newly formed Gamedayr media network for an opportunity to collaborate and promote the unique content each site creates.
Founder and CEO of GuysGirl, Blythe Brumleve, said "It's truly an exciting time for the company. We have come so far from a 10 page template site in 2009 to one step closer to fulfilling the dream of turning GuysGirl into a nationally recognized brand. We feel honored to be joining alongside some of the most talented writers in sports with Gamedayr".
GuysGirl not only partnered with Gamedayr but also completely rebuilt the back end of the website with the help of Fly Society Media. "This move to a new network allows us more control over the load times and ease-of-use for the site,creating a smoother user experience for the viewers." said Brumleve. She continued on to say "Our readers are the most important asset we have. Without serving them first and foremost, you might as well consider yourself dead on arrival in your reader's eyes".
Along with a rebuilt content system, GuysGirl has also relaunched their "Now THAT's a GuysGirl" series that highlights diehard female fans from all across the country in which they share their story on how they became a fan of the game they love so much.
"GuysGirl by nature has always had content that appeals to both men and women, but the female fan series is something that I'm truly excited about. It's a blessing to be able to share these stories of a passionate female fan base that we didn't know existed nationally until now. And this series is only the start of many more special written and video features to come to GuysGirl that show off how dedicated the female sports fans truly are" said Brumleve.
About GuysGirl
GuysGirl is a fully licensed company that boasts an award-winning sports and entertainment website that has been in operation since 2009. Their content focus is on the major sports leagues, entertainment such as movies and geek culture while having a strong focus on the feminine flair such as the endless search to discover cute sports clothes to wear to a game  and the plight of the female sports fan. GuysGirl has seen a traffic growth rate of over 25% month over month since inception.
Media Contact
Blythe@GuysGirl.com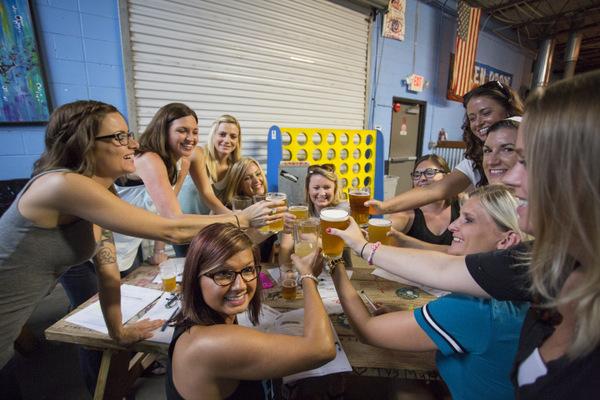 GET THE LATEST FROM GUYSGIRL

Sports. Geeks. And the girls that love it.
GuysGirl is the voice for the female fan.
Sign-up quickly to get the latest news, straight to your inbox.